Quality Language translation service in Musselburgh delivered by professionals to professionals!
All major world languages, from and into English.
Document Translation
Proofreading & Editing
Transcription
High-quality translation can open up new business opportunities – let us help you achieve that! We can either help you communicate with one target market or client, or assist in delivering a multi-lingual project which could spread your message world-wide. Contact us for Language Services.
Contact Us – or submit the enquiry form below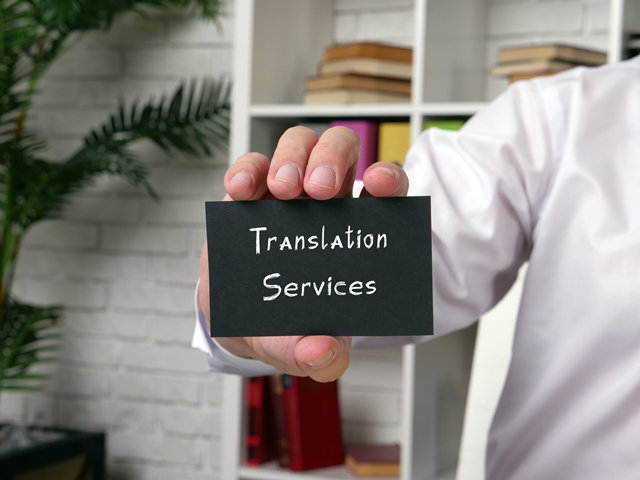 Our extensive network of professional linguists are all experienced and highly qualified specialists, with access to the latest translation software. They work scrupulously to industry standards, translate exclusively into their own native language and are experts in their particular fields.
We cover most world languages. Our most recent work has been delivered in German, Spanish [European & South American], Italian, French, Dutch, Swedish, Russian, Polish, Portuguese [European & South American], Mandarin Chinese [Simplified & Traditional] & Japanese. We also provide translations into English.
No job too small! From business cards to extended reports and contracts, marketing material to user manuals. Our translators can convey your message to a different culture accurately and appropriately.
Our translators check all work carefully before submission. It is then also checked in-house. In addition we can provide an independent proofreading / editing service (also for texts written in English).
We can provide an audio & video transcription and subtitling service for your marketing needs. The finished product can be delivered in a variety of file formats, including .srt or .vtt files.
In certain circumstances, our translators can compile a glossary of job-specific terminology in collaboration with the client.
We strive to keep all delivery date commitments. Documents are normally forwarded via e-mail in Word or PDF formats, or alternatives such as plain text files if required by the client.
Our standard price is based on a word count of the source text – there is a slightly higher rate for languages with non-Roman characters. An additional charge may be made for formatting of graphics and there is a minimum charge of £50.00 per language per job, since every job, however small, requires the translator to undertake relevant research.
No obligation quotations supplied free of charge. Please do not hesitate to contact us with any queries.
We can provide certified translations for legal purposes which confirm that official documents such as birth, marriage and examination certificates have been translated accurately and professionally. We can also assist and advise regarding notarisation / sworn translation.
Some of our Scottish based translators are also professional interpreters and can provide both simultaneous and consecutive oral translation. We have delivered assistance in a variety of interview & meeting situations and have also supplied native speakers for voice-overs and other recordings.
A number of our specialist linguists are regular tour guides and are happy to accompany visitors to Edinburgh & Scotland in this capacity.